What Is Team Fortress 2?
Valve seems to be the perfect company to produce great sequels to groundbreaking game mods. Popular for Dota 2, which they developed following the incredible success of the Warcraft III mod Defense of the Ancients and which is now one of the top esports in the world, Valve had many other projects in mind.
One of these is Team Fortress 2, a multiplayer first-person shooter video game developed and published by Valve. It is the sequel to the 1996 Team Fortress mod for Quake and its 1999 remake, Team Fortress Classic. It was released in October 2007, and it's now a free-to-play game, available on PC, Xbox 360, and PlayStation 3.
Top Esports Betting Websites
There are no available offers for your location 😢 Use VPN with another location if you would like to bet 😼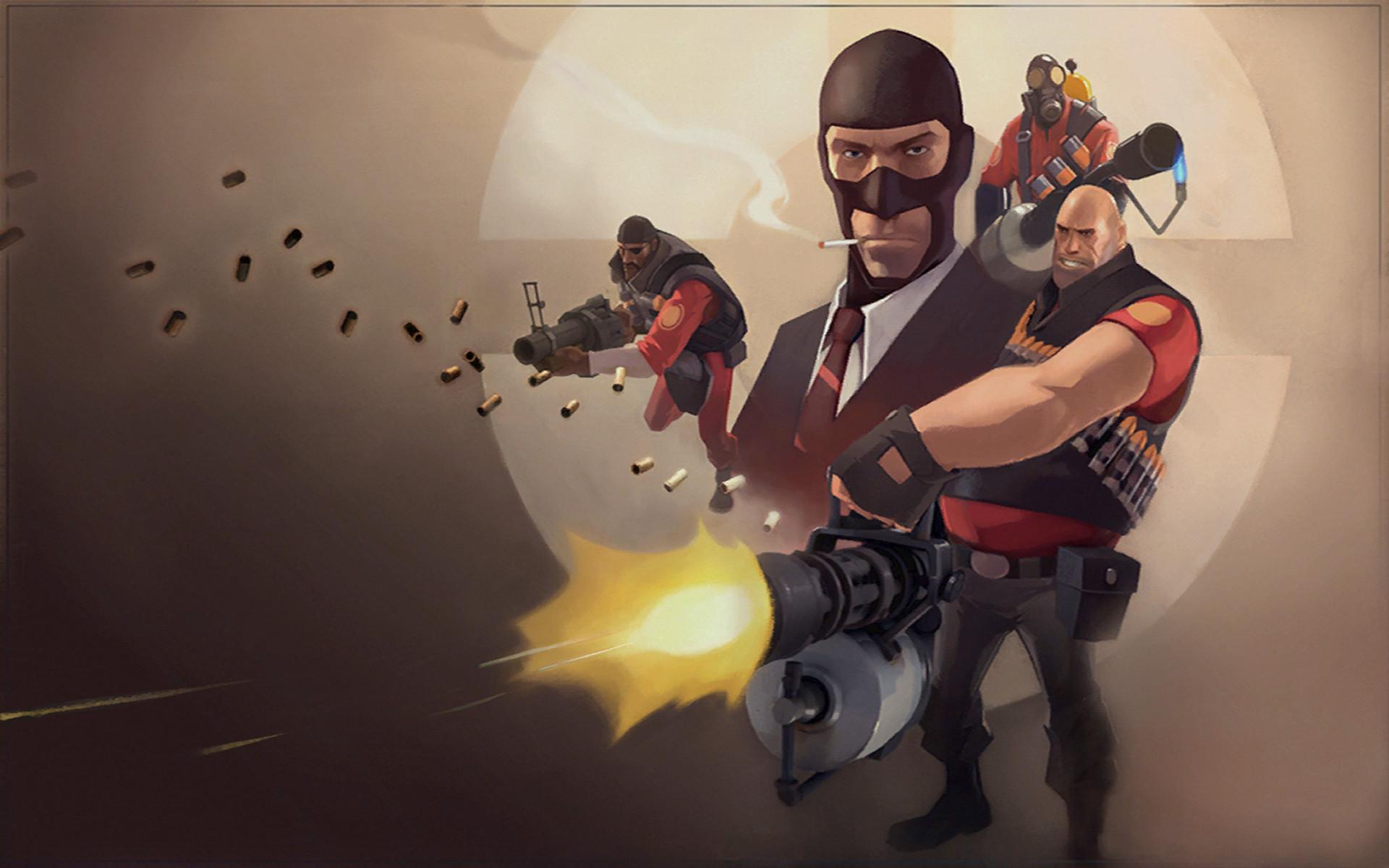 TF2 Gameplay
In TF2, you can choose which team to belong to, RED or BLU, as well as your character. Players have at their disposal 9 different playable classes, categorized into three areas: Offense, Defense, and Support. The abilities and stats of classes can change based on loadout, and all of them have their own strengths and weaknesses, so players need to strategize around these features. These classes are:
Scout
Soldier
Pyro
Demoman
Heavy
Engineer
Medic
Sniper
Spy
There are 11 game modes playable in more than 100 maps. Here are some among the most popular ones.
Arena. RED and BLU are pitted against each other in a battle to the death. The goal for both teams is to kill all of the opposing team's players, with no respawning during rounds.
Capture the Flag. Both RED and BLU teams have their own Intelligence briefcase (known as the flag). The goal for each group is to capture their enemy's Intelligence whilst preventing their enemy from achieving the same.
Payload. The BLU team must escort a cart full of explosives through a series of checkpoints and into the RED team's base within a certain amount of time.
Competitive Mode. This one is accessible only by having a Premium TF2 account, a valid phone number linked to their Steam account, and must be at least level 3 in Casual Mode. Alternatively, purchasing a Competitive Matchmaking Pass from the Mann Co. Store will do.
In such mode, each player is able to level up or lose their rank when they are winning or losing a match. We are going to focus on this in greater detail in the following paragraph.
Team Fortress 2 Esports And It's Competitive Scene
This game gives a lot of room to talks and discussions when it comes to the competitive scene. Despite being released 13 years ago and being free-to-play since 2011, the TF2 esports scene didn't grow as other esports did. Many are the reasons claimed to be behind the lack of a strong TF2 competitive scene, but two may be the key ones.
On the developer's side, it can be argued that Valve didn't do enough to promote the game's pro scene successfully. From a more mechanical point of view, the difference between Casual and Competitive Mode might be too wide to get players invested in it. In all other competitive games, even the lowest level of play is determined by the same basic rules as the world championship plays by. This is not the case when it comes to TF2, making the competitive scene stagnate and disjointed from the rest of the game.
Because of this, the TF2 esports scene isn't particularly big and doesn't feature enormous tournaments or any big online league with a lot of money on the line. However, the community is very passionate and commit hard into delivering great and constant tournaments and events, creating with years a healthy unofficial competitive scene.
Everything On TF2 Betting And Betting Bonuses
Even though the TF2 esports scene isn't as popular as some other titles, as we mentioned, there are still several tournaments happening. Not all major esports bookmakers have odds available for Team Fortress 2, as many prefer to focus on more successful games, but to help you, we have collected the best betting sites on TF2.
22Bet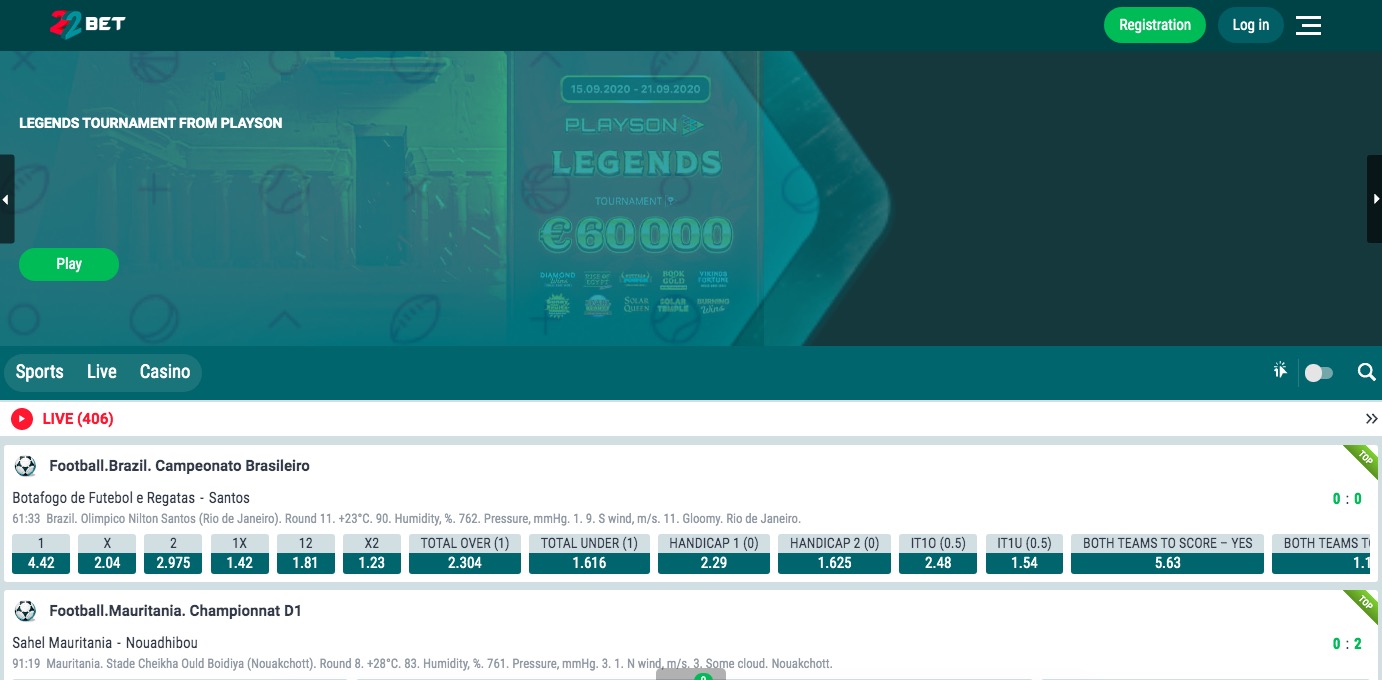 Even though it pays a lot of attention to traditional sports, this TF2 betting website also decided to provide punters with plenty of esports gambling options.
22Bet has an interesting welcome bonus in store available to everyone who decides to sign up with them and deposit at least €10 or equivalent. They offer a 100% deposit bonus up to €50. There are a few more conditions you need to accept to win the bonus, so make sure you read them carefully.
22Bet is especially interesting when it comes to odds, as it has some of the most competitive ones, sometimes even surpassing some of the more established bookmakers such as Betway.
About payment methods, 22Bet offers you a lot of options among the most used ones: Visa and MasterCard, Nettler, Skrill, Bitcoin, Paysafecard, EcoPayz, and more.
If you are rightly concerned about safety, 22Bet gives you nothing to worry about. First of all, the website displays its official Kahnawake Gaming Commission license to reassure customers. On top of that, 22Bet has serious and responsive customer support, available 24/7 directly from their live chat option on their website, as well as several email addresses that will help you with any inquiry you might have, available in multiple languages.
GGBet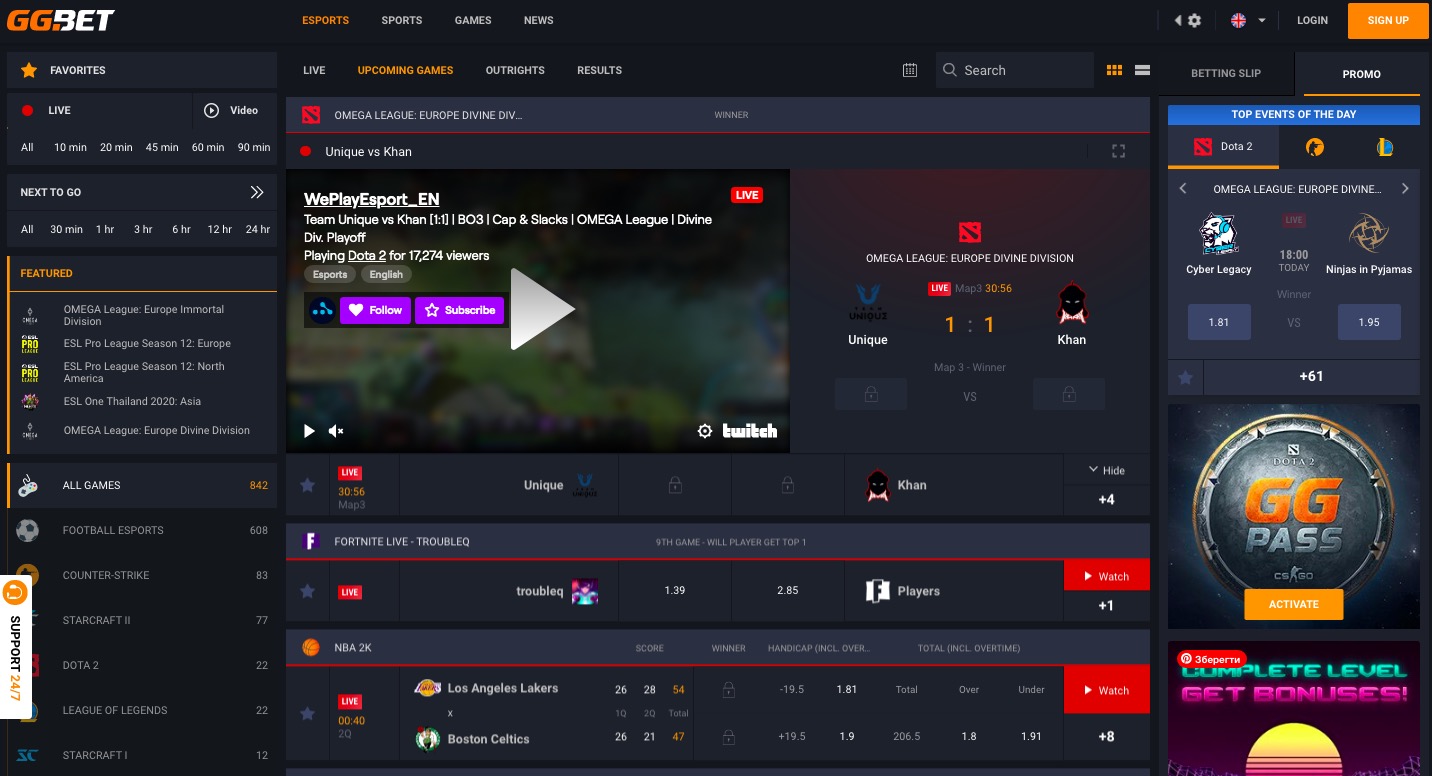 If you're looking for a secure, well-established TF2 betting site, providing competitive odds regularly changed as the games are happening live, daily streaming coverage, a variety of esports markets, and more, then GG.bet might be the best option.
Apart from profitable promotions available when specific TF2 tournaments are played, such betting site offers a 100% bonus if you're a new customer and deposit a minimum of €10.
About payment options, as for the previous entry, GGBet covers all the main ones, including Visa, MasterCard, Skrill, Nettler, Paysafecard, and cryptocurrency. GGBet's legitimacy is guaranteed by its Malta Gaming Authority license, which offers plenty of assurance to esports bettors that the appropriate procedures are being followed.
What's also interesting about the bookie is that they also provide esports news coverage even of games not available on their betting services. You can look up info about TF2 there to be up to date with tournaments and events.
BuffBet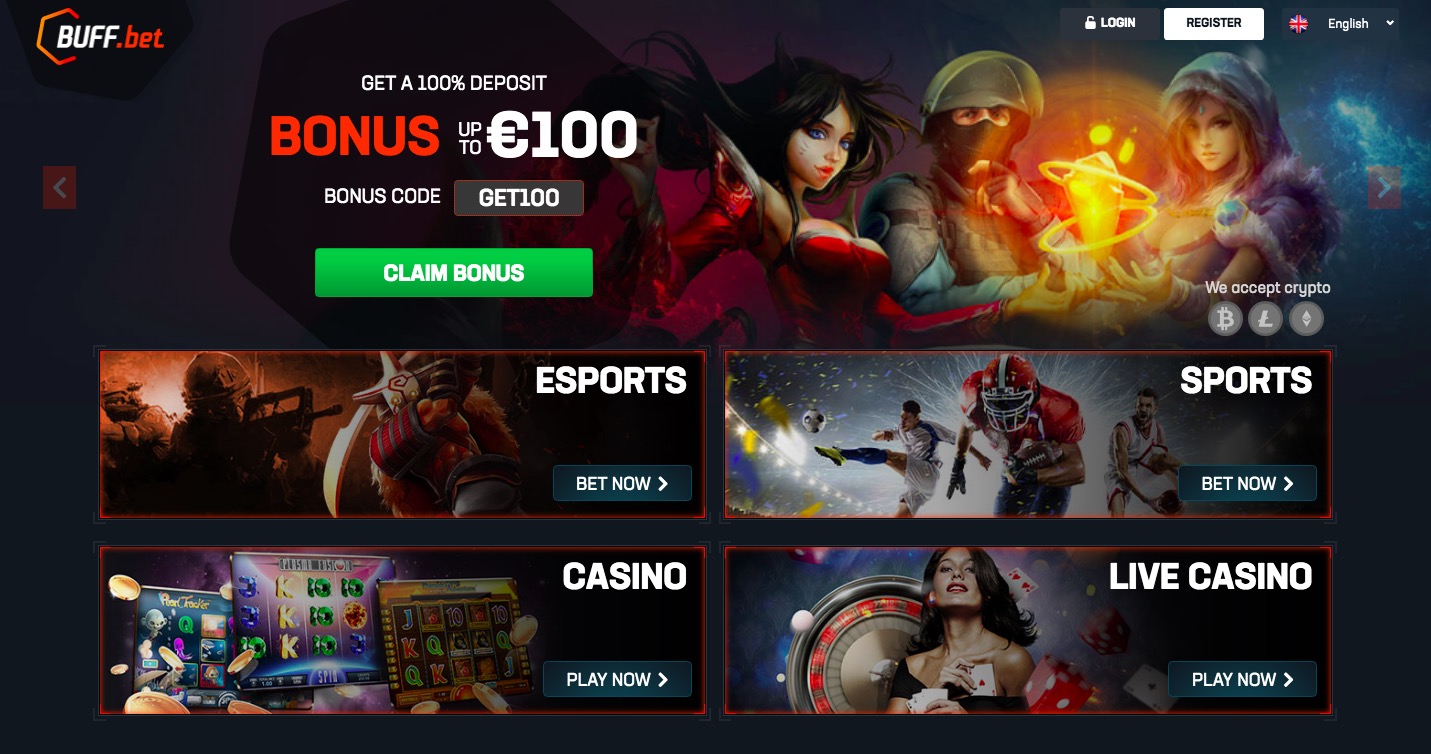 Such a bookmaker is advantageous in different regards, but especially if we consider its impressive TF2 betting odds and extremely varied choice of esports markets.
As a welcome bonus, if you create a new account and enter the code GET100 and make a deposit of at least €10, then the website will match it by 100% up to €100.
One of its main positive aspects is that, contrary to what you would expect from a standard bookie, apart from covering all major esports, it also offers a wide range of markets. So you'll find not only the traditional match or tournament winner but also exciting stuff such as the map decided.
Want to pay using Bitcoin? Worry not, as Buff.bet supports, alongside traditional forms of payments, cryptocurrency as well.
Some TF2 Betting Tips
Now that you know everything about the best betting sites for TF2 betting, we feel like giving you some advice as the game is not like any other esports title out there.
Pay close attention to the scene, the tournaments, and the teams and players involved. TF2 does not have a stable esports scene; therefore, everything might change and vary from time to time. Keep yourself updated by checking the TF2 subreddit, Twitter, and even betting sites like GGBet, which, as we said, provides news coverage in addition to their gambling service.
Not all payment options will be available for betting on TF2. The methods available can only be known by visiting the website of the bookmaker of your choice and asking customer support or checking directly by yourself.
Similarly to what we said above, not all markets may be available if you want to bet on TF2. Even though we listed betting sites known because of their wide range of markets, sometimes, when it comes to TF2, only simple options like map winner may be offered to punters.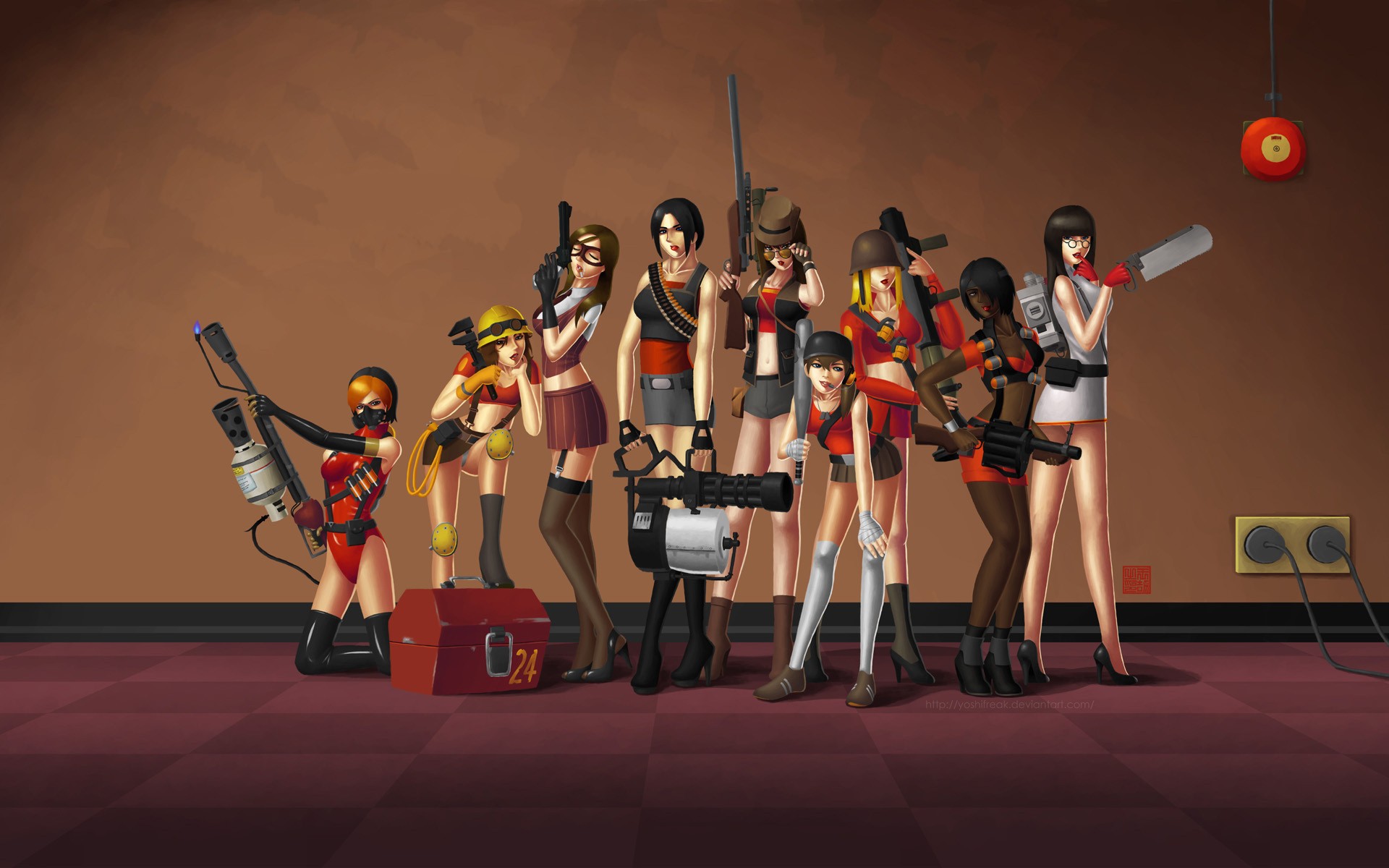 Conclusion
TF2 is considered by many an incredible game, enjoyable and entertaining to everyone and which paved the way for other similar titles announced more recently. Despite not having a consolidated esports scene, the dedicated fans and the loyalty displayed by the gaming community throughout the years enabled the organization of several tournaments, even unofficial ones.
The websites we reviewed are guaranteed to give you a great betting experience that will add to the fun of the game itself. Keep our tips in mind, and enjoy some TF2 betting!