It is one of the oldest sportsbook platforms founded in 1998. It is believed to be one of the best platforms for professional bettors. Unfortunately, it is restricted in such countries as the US, the UK, Australia, France, Germany, and some other countries, but you can enjoy betting if you live in other countries, for example, in Canada or in South Korea. Overall, the website has a good reputation and it is suitable for professionals and beginners.
4.4/5.0 Overall Rating
4.5 Esports Offered
4.3 Customer Service
4.4 Deposit Options
4.5 Player Value
About
If most sportsbooks platforms offer to bet on traditional sport, the Pinnacle site has become one of those rare cases where you can start betting on eSports. It still offers a lot to fans of some major sports like soccer, basketball, tennis, hockey, football, etc., but the Pinnacle eSports category offers more eSports options than other similar platforms. It has its advantages and disadvantages and you will find more about them from this Pinnacle review.
Top Esports Betting Websites
There are no available offers for your location 😢 Use VPN with another location if you would like to bet 😼
How Does Pinnacle Work?
If you want to start betting, you need to create an account and to attach a credit card or electronic wallet so you can make deposits and withdrawals anytime you need. On the main page of the Pinnacle betting site, you will see a row of betting options – sports betting, live in-play, casino, live casino, Pinnacle eSports, etc. You can choose one of those categories to get access to what you need.
For people's convenience, the developers of Pinnacle have categorized sports due to the alphabetic order. It's an A-Z category and you can use it for quicker and simpler access to the betting options you are looking for. If you look at the Pinnacle app, it is pretty simple and modern, it is easy to understand how to use it and you can easily find all the sports you need. Overall, Pinnacle seems to be a website where beginners and professionals can gain the best value.
Welcome Bonus
The owners of Pinnacle believe that bonuses do not grant the best value for users (new and constant users), so they have reduced the margins for the customers which means that the odds are up to sixty percent better than on other platforms. Yes, they don't offer a Pinnacle bonus at all, not even a Pinnacle welcome bonus. It is odd but some players like it.
Location & Age Restrictions
The official registration is in Curacao, Netherlands Antilles. Surprisingly, the Pinnacle betting website does not work in such countries as the US, the UK, Germany. It offers the most popular kinds of sports in the US to bet on, but the bettors from the US can't use the website. It is restricted in some other big countries like Russia, France, Poland, but you can bet in most of the Asian countries, like South Korea, Japan, etc. As for the age, you can bet only if you are 18 years old.
eSposts Games Offered
It has a bigger variety of eSports options than other similar platforms. For example, you can find in a Pinnacle eSports category such games as Warcraft 3, Hearthstone, Rocket League, World of Tanks, etc. Compared to other platforms that offer only Dota 2, League of Legends and some other major eSports, Pinnacle offers a lot more than that. The Pinnacle reviews claim that it is one of the most diverse platforms for betting on eSports.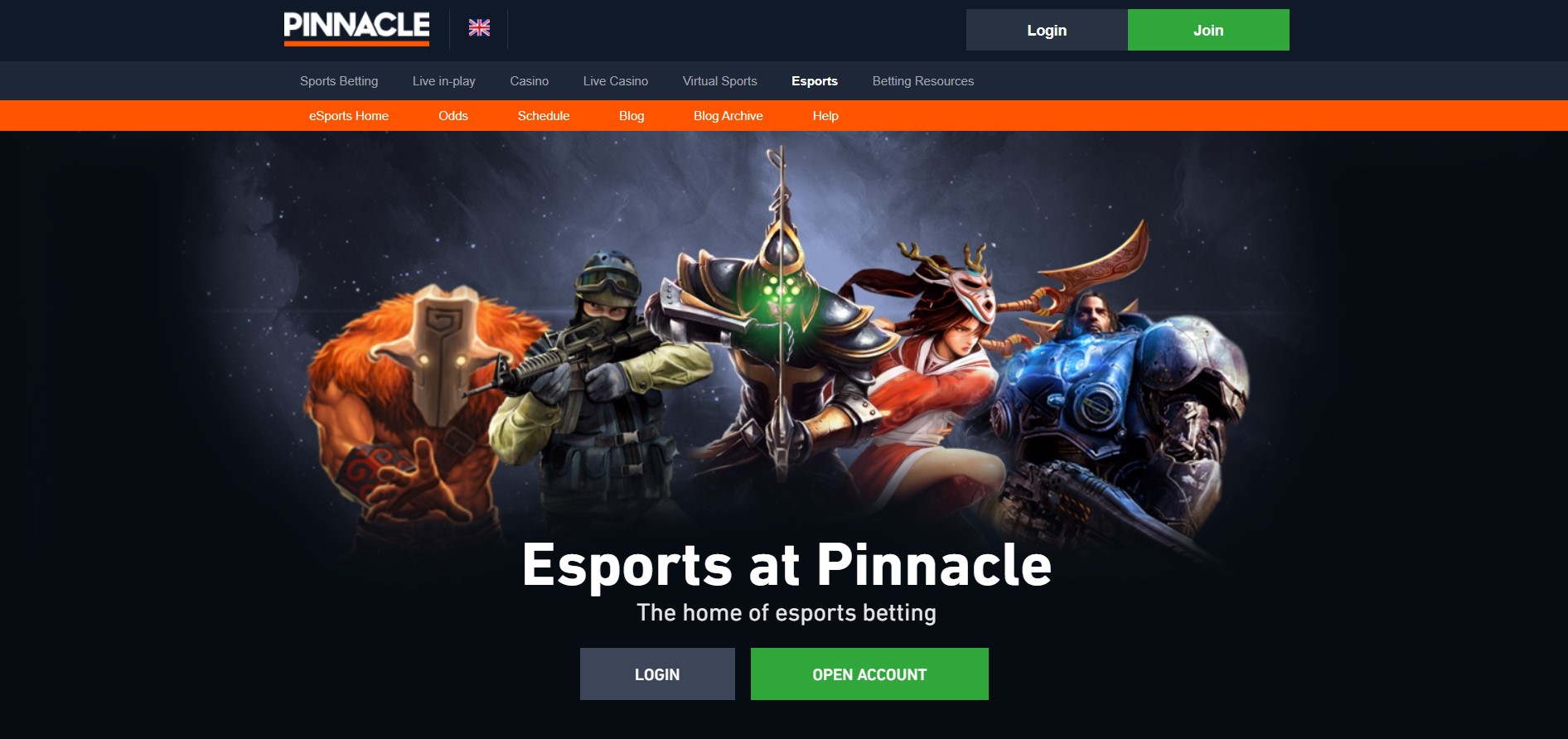 Types of Bets
You can bet on regular sports as well as on eSports from the list. Additionally, Pinnacle offers most types of bets to meet the preferences of all the bettors. For example, you can bet once (a single bet) on an outcome of a football match. You can also choose from props, futures, accumulators, etc., bets.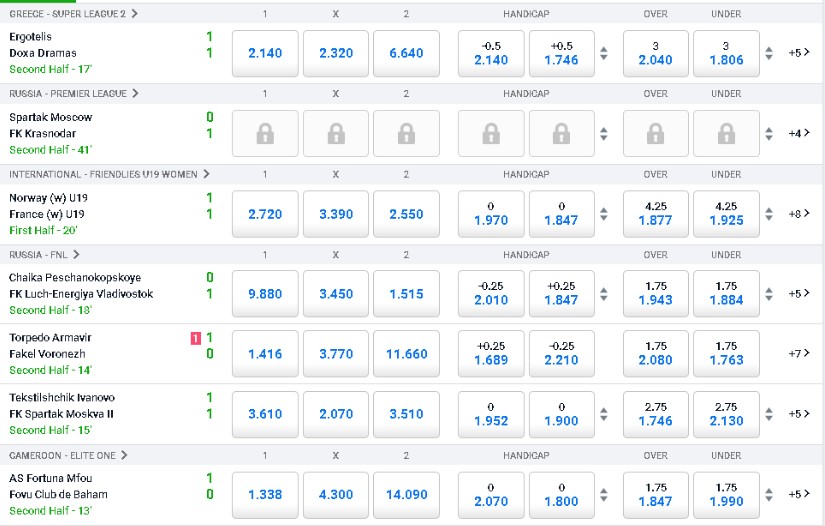 Pinnacle Registration
It's a simple, several step process where you need to enter the required by Pinnacle information such as your email address, password, etc. You won't need to enter the telephone number or zip code, or other details, only the country you are living in and details mentioned above. Then you can opt to add your payment method to the account you have just created.

Promotions and Bonuses
As it was mentioned above, Pinnacle does not offer a bonus, not even a welcoming bonus that is so common for sportsbook platforms and some casinos. If you were hoping that you can gain a bonus right after registration, then this is not the case. But don't be discouraged right away since the platform offers better odds than most other similar sites for betting online.
Special Features
The best thing about Pinnacle is that it is extremely informative. If you are a beginner and you don't know how to bet and how to gain the best value, you can check out such categories as Betting resources (it is placed at the end of the line where you can find regular sports betting, casino, eSports, etc.). You will find some extremely useful resources about how to bet, what types of bets there are, how to gain the best value out of betting, etc. You can find some betting tools as well and the instruction of how these betting tools can help you in the future.

Deposit and Withdrawal Options
For making a deposit, you can use credit/debit cards (free of charge), Bitcoin, PayPal, Webmoney (it uses fees sometimes), Qiwi (a 2% fee on deposits), and some other methods (you will see the list when adding the payment method in the account). Usually, the minimum deposit is $10 or $25, maximum of 100 dollars.
As for the withdrawal options, you can still use some mentioned above options such as use credit/debit cards (but you will have to wait up till one day to gain your money), Qiwi, Bitcoin, etc. The minimum you can withdraw is 10$ in most cases, while other companies have slightly higher minimum withdrawal restrictions. Bank Wire is surprisingly strict, and it might take up to 10 days to get your withdrawal. In other cases, they are instant.
Privacy and Security
The website has a privacy policy which you can read before using the site. If you are taking it seriously, you can also read the Terms and Conditions. But you should know that Pinnacle has a safe Internet connection which disables attempts to steal your information, such as passwords and logins, SVV code, and other details that you use while adding a credit/debit card or electronic wallet to your account. The software is pretty good, and it doesn't seem that it has huge liabilities that can negatively affect the work of the platform.
Customer support
The customer support is always there for you to help. You can check out the Frequently asked questions section to gain more info about Pinnacle, or you can contact the support team by starting a chat. If you don't need an immediate answer, just write an email by using the contacts described below on any web page of the site.
Pros / Cons
Pros
It offers the best odds.
Some withdrawals can be gained in less than 5 minutes.
Great support team.
Lots of tools and resources for bettors.
You can rebet (within a limit).
Cons
It is restricted in some major countries.
They could use a promotion program.
Conclusion
Pinnacle odds are the highest among all sportsbook platforms. Even though Pinnacle does not have any promotions, not even for new or old bettors, the odds are worthy of your attention. It is believed that the odds on Pinnacle are the best or nearly the best compared to all other similar services. The site is simple and offers various tools and feeds for new players to use and gain a better understanding of how to bet and be successful.
Pinnacle Rules
The main rule is to register an account only if you are older than 18 years. You shouldn't use any bugs of the system to your advantage (better to report it if you notice it), or to use software that can give you some advantage over other players (especially in the casino). The platform is restricted in some countries. If it is restricted in your area, you won't be able to access Pinnacle, or it will show a message that they can't offer services in your country.
Pinnacle Welcome Bonus
Unfortunately, there is no Pinnacle bonus, not even a welcoming bonus. The only money you can grab is the real money you win. The developers of the sportsbook platform have decided that it would be better to offer better odds rather than some bonuses that you can claim only once or twice. But it is up to you to decide whether it is a good thing.
FAQ
Is Pinnacle Safe?
It seems that Pinnacle is a protected website with a safe Internet connection for safe payments. But you should always be aware that some people might try to get access to your account by deceiving you. If you have a suspicion that someone is trying to deceive you by getting some information from you, report this behavior to the support system.
Is Pinnacle Legal?
Yes, it is legal, it has the license to operate in most countries that do not restrict the sportsbook platform. In some countries, this kind of business is illegal, so these countries forbid users to access the website. But it doesn't mean that Pinnacle itself is illegal. It is a quality sportsbook with lots of things to offer to professionals and beginners.
Does Pinnacle Has Games?
Yes, Pinnacle has a casino (live too), and some slot games, plus some mobile games for your entertainment. The website doesn't have a ton of these games since the main focus is the eSports and betting on regular sports. But is Pinnacle good? It certainly is.