Inspired by the success of Team Fortress 2, the game studios Evil Mojo and Hi-Rez developed and published in 2018 their own online hero-shooter, Paladins: Champions of the Realm. The title is available on various platforms: Windows, PlayStation 4, Xbox One, and even Nintendo Switch. The studio also soon released a mobile version, Paladins Strike.
Often compared to Overwatch, Paladins has the only unique characteristics that make it stand out from the rest of similar games and generate a steady and loyal fanbase. Being an online game with a promising competitive asset, the title has now a steady esports scene even though it still has to reach other more popular titles' level. This has prompted many bookmakers to venture into the Paladins esports scene and offer odds and markets to punters interested in the title.
Top Esports Betting Websites
There are no available offers for your location 😢 Use VPN with another location if you would like to bet 😼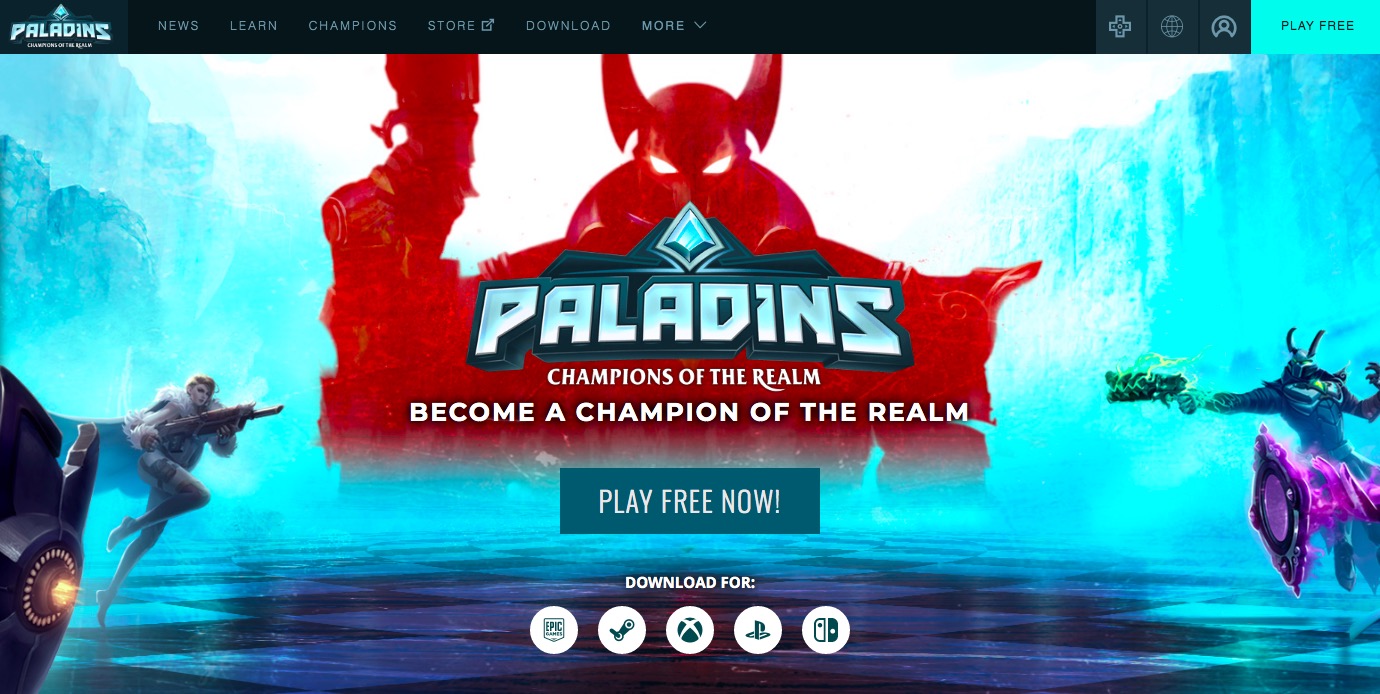 Wondering How The Game Is Played?
Before diving into Paladins betting, you have to know how the game is played first. The title features a variety of game modes to make it more fun and entertaining for players. Here are the main ones.
Siege. It is the main game mode. Two teams of 5 players each have to gain points by conquering the map's capture point, pushing a payload to the enemy base, and preventing the opponent from doing the same. Four points are what it takes for the team to win the match.
Team Deathmatch. A classic in most first-person shooters, two teams fight against each other and win as soon as they reach 40 kills first.
Onslaught. Teams battle over a large combat area where they must hold the control point, as well as take enemies out, in order to get a high score for the group and win the round.
Ranked. It is the same game mode as Siege, just played in a more competitive way so that the Paladins esports scene is enabled. A ban phase is added to the picking one. When players are in the picking phase, each team can choose two champions to ban, which makes them unavailable for either team. Losing or winning these matches rank players higher or lower in a ranked ladder.
Paladins is a team game, and each team is made up of 5 players. The two teams battle against each other in the preferred mode impersonating one of many characters available, called Champions, each with their own fighting styles, strengths, and weaknesses. In order to succeed at the game, teams will have to think of new strategies and carefully draft their Champions so that the best combination of their abilities wins them the game.
There are currently 45 playable Champions in the game, and they are organized into 4 different classes: Front Line, Damage, Support, and Flank. Not all Champions are free to unlock from the beginning, and you must own at least 12 of them to access Ranked.
Paladins Esports Scene
The game now has a healthy and relatively followed competitive scene, strongly supported by the developer itself. Before 2022, the way the Paladins esports scene was organized was in 3 major events: Paladins Premier League, Minor League, and Console League. The first featured two phases in which the best 10 PC teams in the world would compete to win the major title, the last involved only console players.
In 2022 Hi-Rez announced a new change in the format of their esports scene, merging together all three competitions into the Paladins Pro League. PPL is a new online league consisting of a total of 18 teams from the regions of Brazil, Europe, and North America.
All teams willing to take part in the PPL have to go through an open bracket qualification stage first, from which the best 6 teams per region are chosen. These will participate in the regular competitive season for the Paladins Pro Circuit, which culminates with the Paladins World Championship at the Hi-Rez Expo.
Everything About Paladins Betting And Betting Bonuses
Now that you know the basis of the game and got to know the current state of the competitive scene, with all the tournaments happening right now in the PPC, it's time to dive into the exciting part. Despite not being among top esports, still, punters can bet on Paladins on several different bookmakers. We review the best Paladins betting sites for you to ensure you have a great gambling experience.
Betway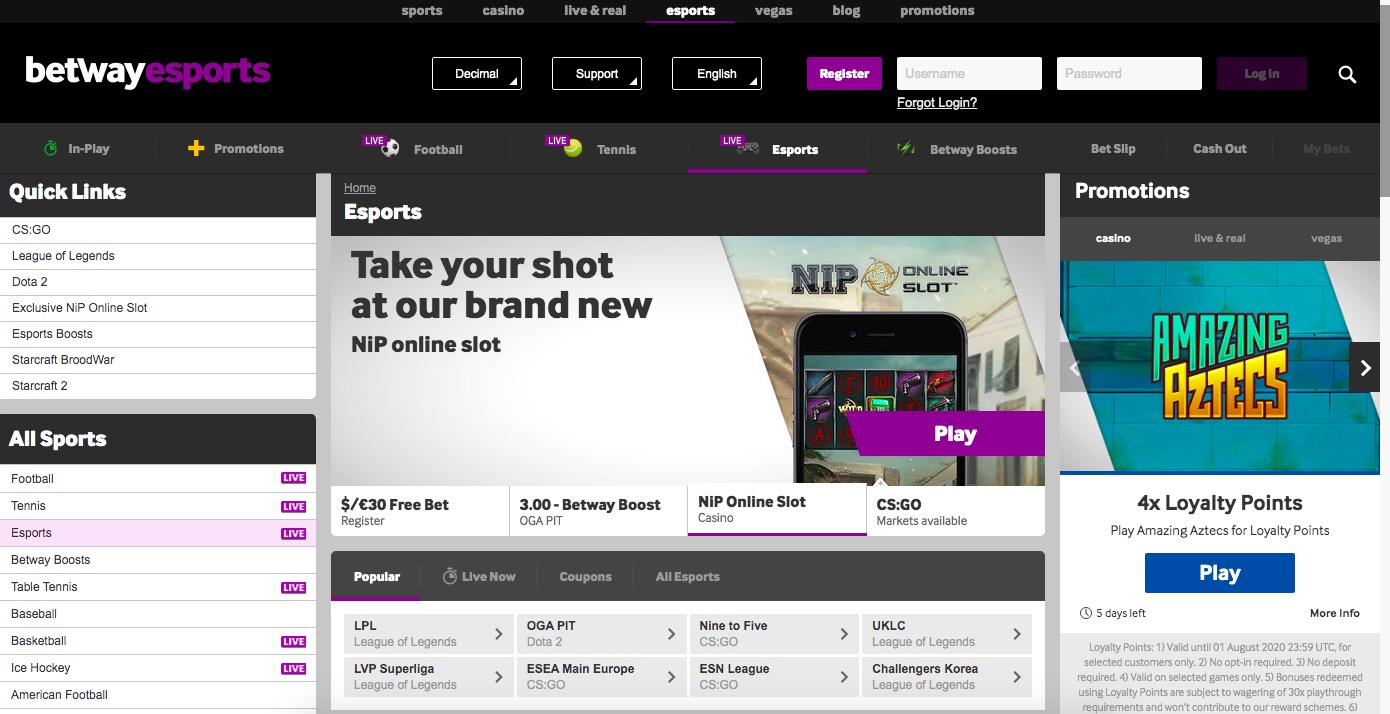 This is generally considered one of the best betting sites on Paladins available. The reason is that the betting website was established long ago, in 2006, and has since then built a strong, reliable, secure, and varied platform for both esports and traditional sports.
Their welcome bonus matches the value of your first deposit with free bets up to €30. Alongside this, users can also enjoy some other Paladins betting bonuses that usually run for a few weeks and frequently change. We suggest you check Betway's website on a regular basis to take advantage of these promotions.
Betway is a respectable and renowned bookmaker and, of course, supports most payment options, including Visa, MasterCard, PayPal, and even direct bank transfers.
The website is chosen especially for its numerous market options and competitive betting odds. Customers have the possibility to change the way they see such odds according to their preference:
decimal format, if they want a simple way to calculate potential winnings;
fractional way, if they are from the UK and feel more familiar with it;
American method, if they want to lose their mind. Just kidding (it's just a very, very complicated format).
About security, Betway is among the safest options you can choose. The site uses a 128-bit SSL digital encryption to ensure that all its customers' transactions are kept safe and is licensed by the UK Gambling Commission and the Malta Gaming Authority. It's also a member of ESSA and registered with IBAS. In short, you can't go wrong with Betway.
Bet365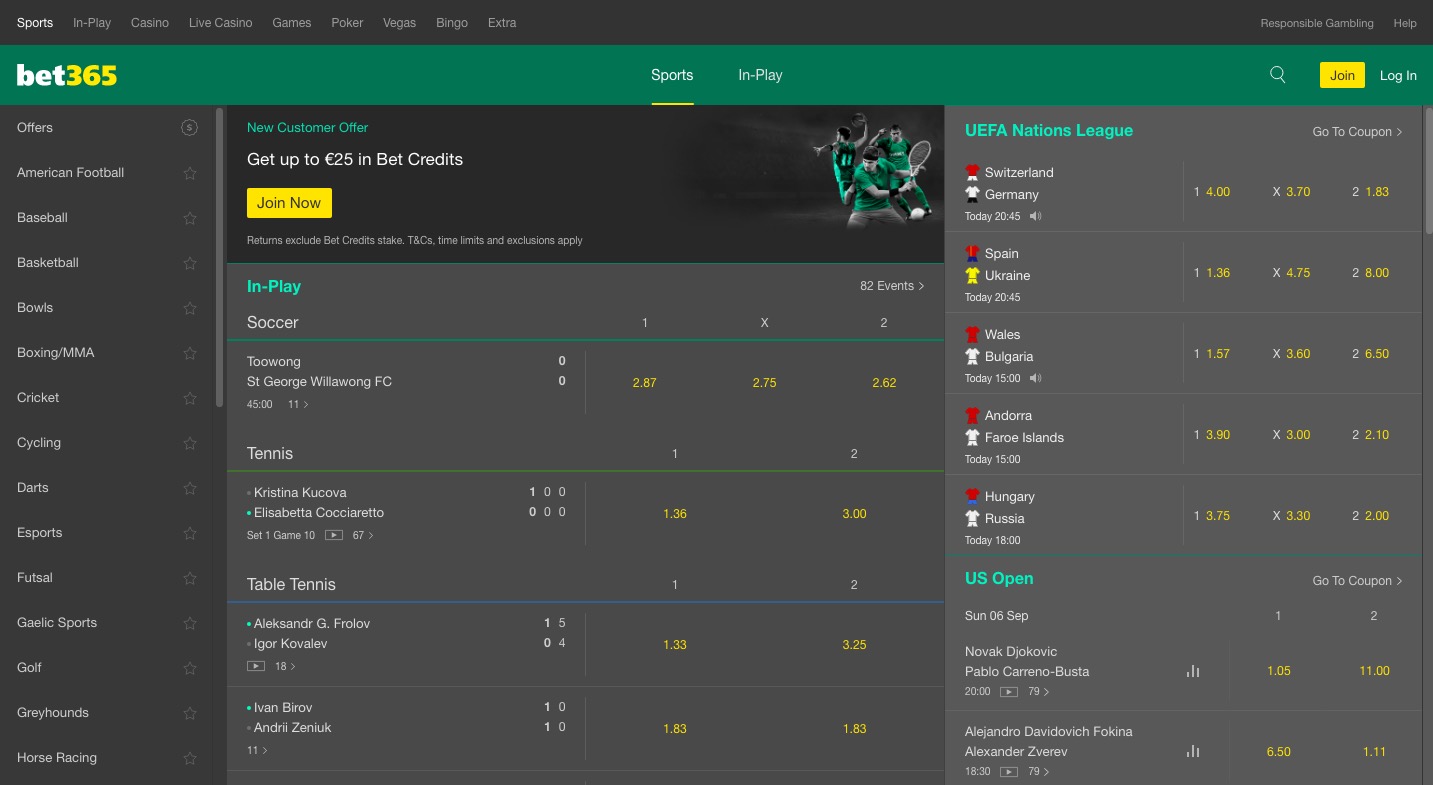 Another very respected Paladins betting website, a pillar in the universe of esports gambling, Bet365 provides you everything you need to enjoy some gambling action. Bet365 is a professional gambling site, and their Paladins betting odds reflect this. They are very competitive and considered some of the best online.
The website covers not only some of the most popular esports titles, but also Paladins and much more, offering a lot of special bets and markets. Bet365 esports is also supported by three different betting methods: pre-match betting, live betting, and outright betting are all available here.
As their welcome bonus, they offer a classic 100% deposit bonus for up to €100 or equivalent to every newcomer who deposits at least €5 on the Bet365 website.
The only con we found about the website is their lack of some payment methods, even though they cover all major ones, like debit cards, Netteler, and Skrill, and their processing times are quite fast.
BuffBet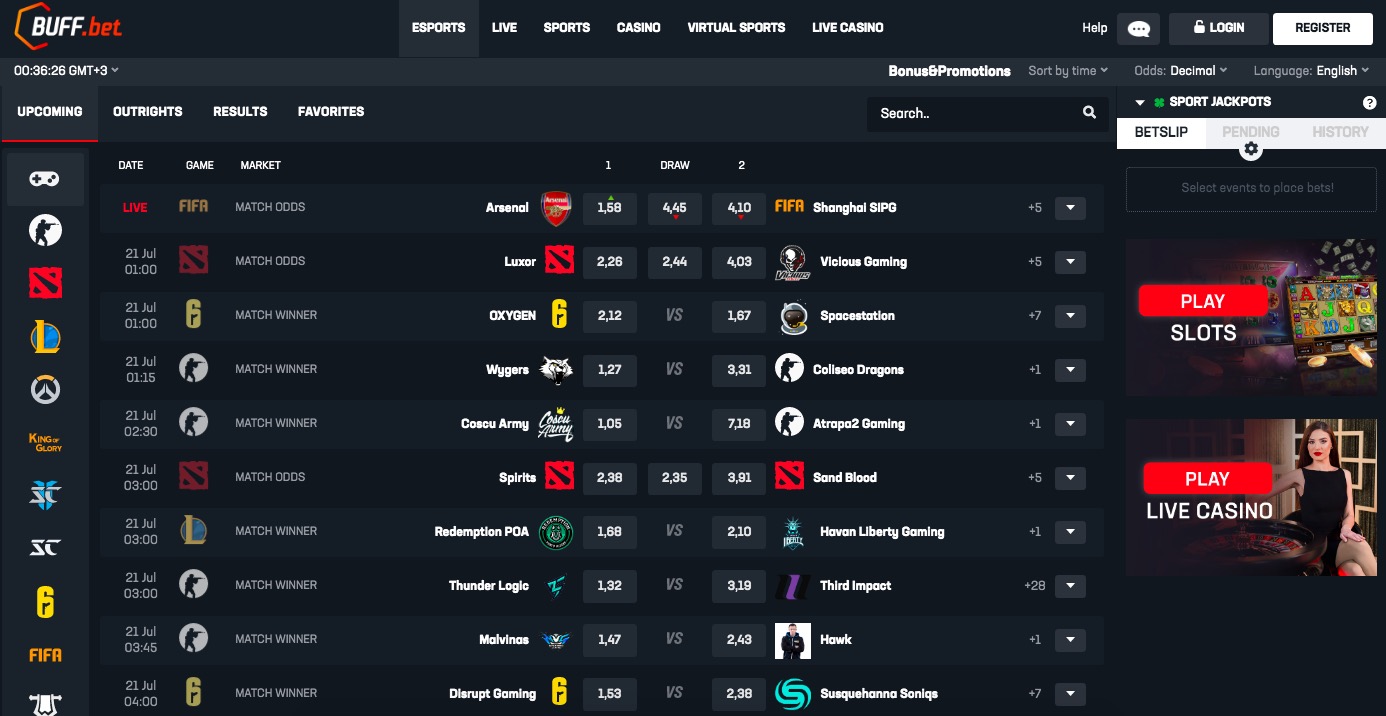 Despite not being as consolidated as the previous two entries, this gambling website is still great as a Paladins betting site and offers overall a great esports gambling service.
As a welcome bonus, when creating a new account, enter the code GET100. Make a deposit of at least €10, and the website will match it by 100% up to €100.
Despite not being among the most popular bookies, BuffBet covers all major games and offers a wide range of markets, making it a great choice for esports betting. You won't find the traditional match or tournament winner only, but also exciting options such as the map decided.
If you want to pay using Bitcoin, don't worry, as BuffBet supports cryptocurrency as well as all more traditional deposit methods.
Conclusion
If you're interested in hero first-person shooters, Paladins is a perfect title as it offers some unique game concepts and mechanics. Even though it's not among the most successful esports, their scene is still very much loved and supported by fans from all over the world.
Paladins tournaments are constantly happening, and this is the perfect opportunity to start betting. Follow the competitive scene closely, so you're always updated and visit one of the websites in our review to have the best betting possibilities and enjoy the action betting on Paladins.